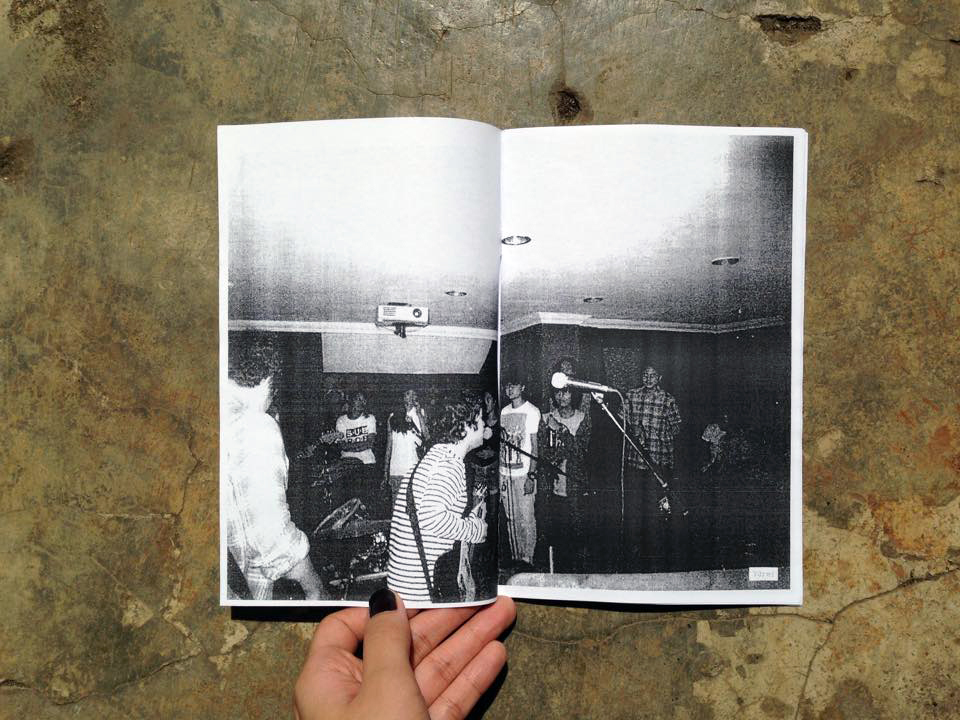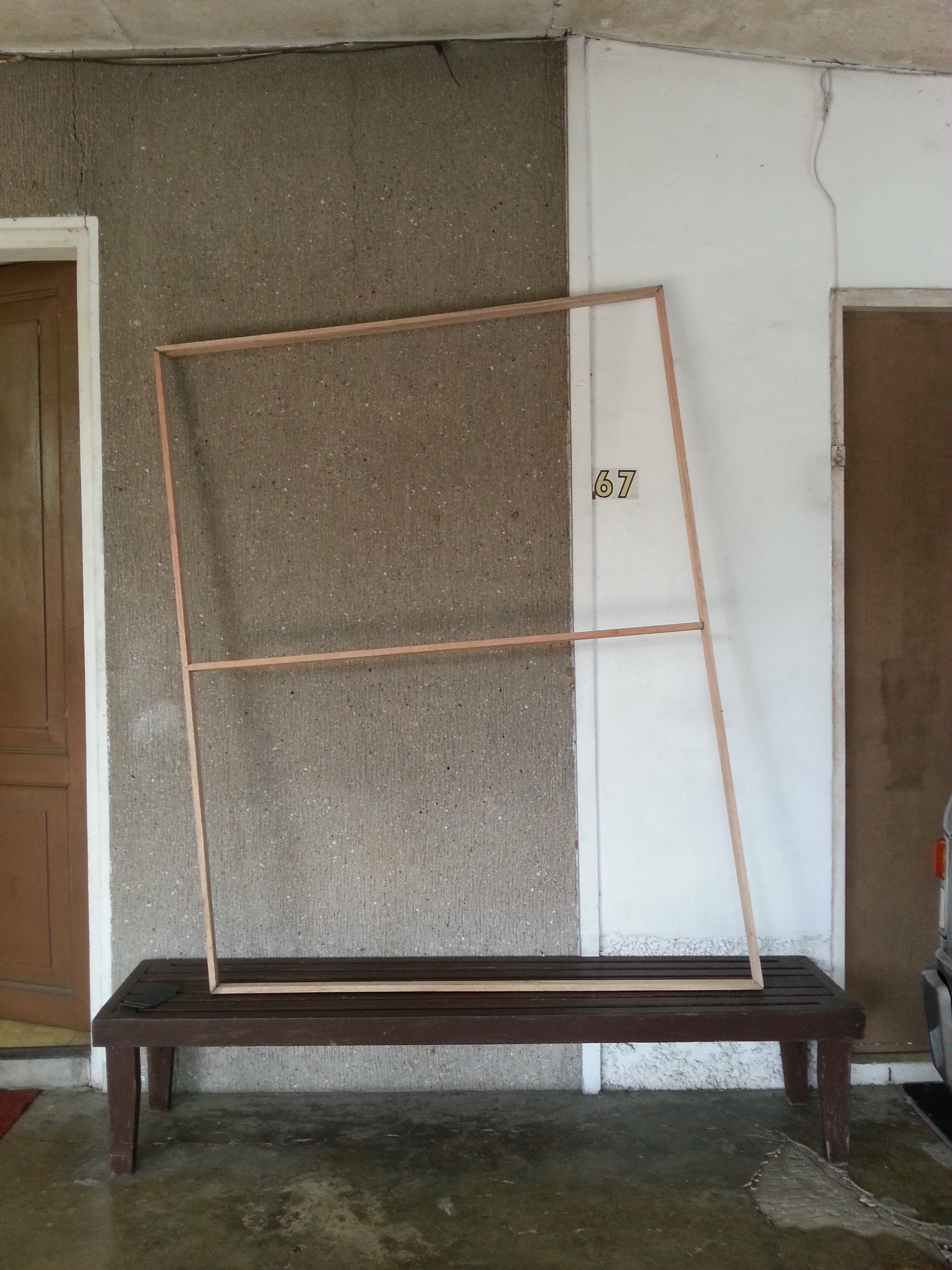 Found Evening
Interactive performance, found photography, zines


Collected "artifacts" taken from a Sonic Youth tribute gig entitled Bull in the Heather I had only instigated and later reassembled. The event took place at Mow's bar along Matalino Street, Teachers Village, Quezon City on 26 June 2015, a Friday. Friends organized it, audience members took photos with cameras I provided, and my sister (who doesn't go to gigs) manned the gate and wrote down her observations, among other things.

We saved all ephemera associated with that night, which I assembled and presented as a free zine, reinterpreting everything as artifacts of a night so ordinary and similar to many other gigs on many other nights in Manila.

Mow's, the gig venue, is at the end of a steep decline; I imagine if I place a painting with a diagonal bottom it would look "right" in that particular spot. Painting in progress.



Bull in the Heather
Group show curated by Lena Cobangbang
Art Center / Galerie Anna, Mandaluyong City
29 August - 10 September 2015